Reinvent
visit experiences
without constraints
for your cultural institution
The GEED platform awarded at the 2019 GLAMi Awards in Boston with the project of the Museum of Fine Arts & Archaeology in Besançon
GLAMi Awards
Free yourself
from constraints !
No more limitations
on mobile visit apps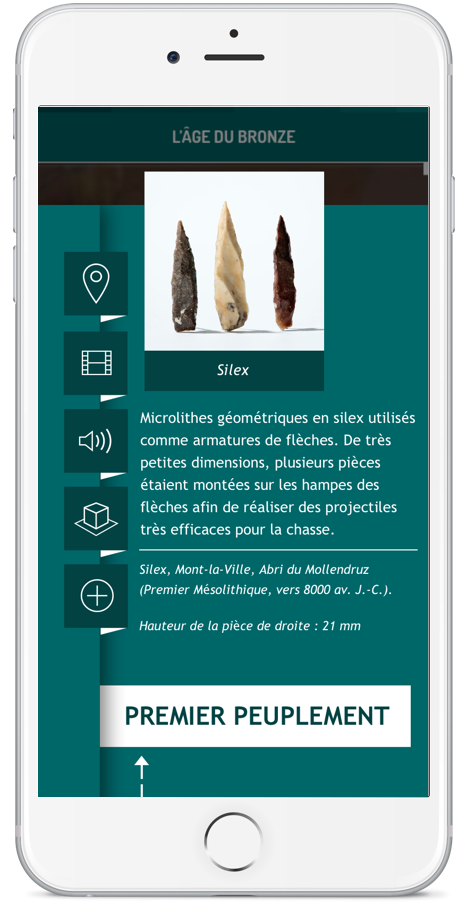 Open up
new horizons
Take control
of your organization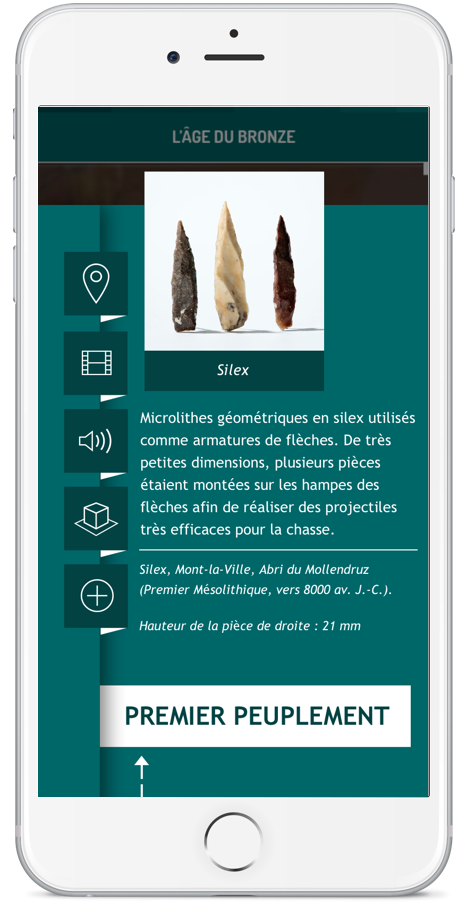 Autonomous management
A centralized administration in autonomy allowing you to manage all aspects of your application scenarios
New strategy
Rethink your digital mediation without the constraints of applications distributed through "App Stores", with a durable and scalable device
Rich features
An application with multiple scenarios and visit tours management by type of audience, accessibility, available time, themes
Choose a durable
and scalable solution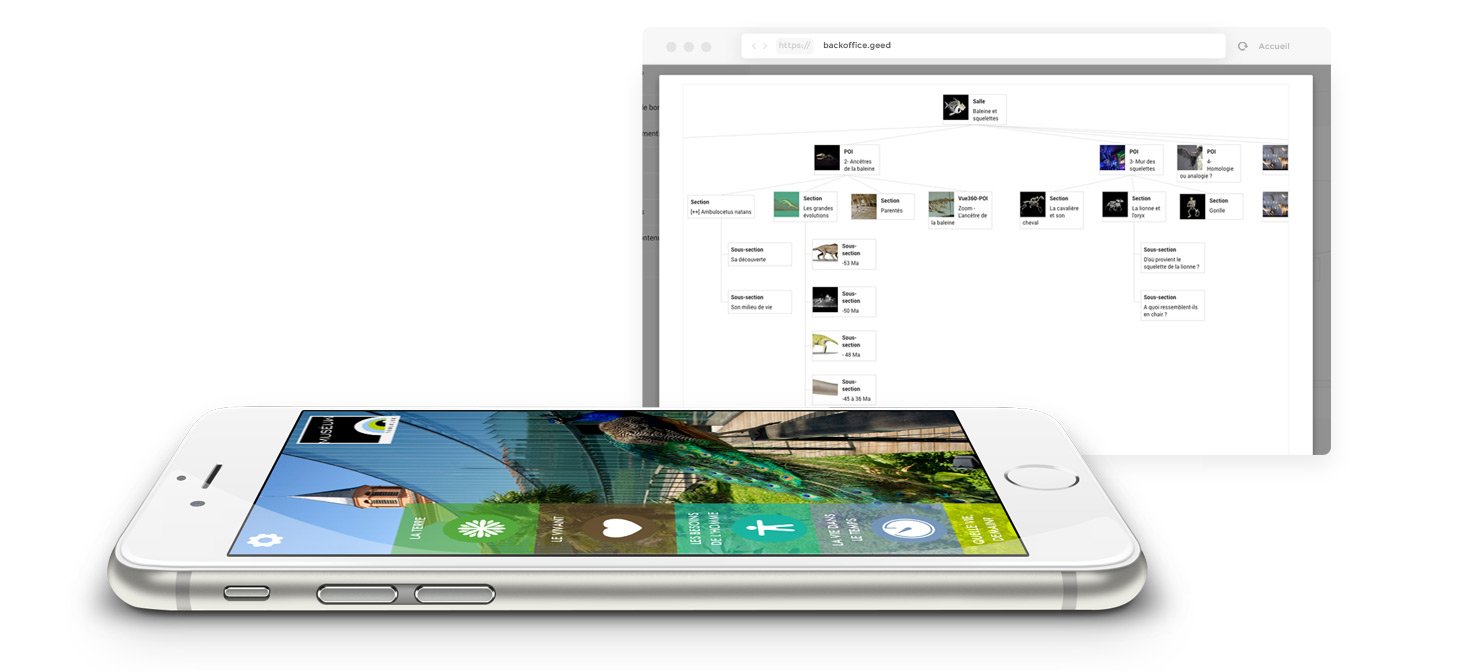 Easy to manage
Create your visit scenarios from the GEED backoffice and use customized application models.
Enter your texts material and upload multimedia content in an easy-to-use user interface.
One application, many possibilities
The visit application has rich features :
visit tours
videos
audios
virtual reality
multilingualism
accessibility
plans and maps with indoor positionning
image and object live recognition, etc.
Your create in autonomy
The management of the mediation material and the scenario of the visit application is carried out from a powerful and intuitive backoffice. Drag and drop your assets and they will be automatically encoded
Based on web standards
The visit application is built using the web standards HTML5, CSS, Javascript, WebGL.
Expandable coverage
The GEED network can be extended by adding new box servers and wifi access points. It covers from a room to an entire museum or an outdoor location.
Similar performances to native applications
The application is optimized for mobile devices and uses the hardware acceleration of the devices to ensure optimal performance.
Make the visit apps accessible to everyone
Inclusive apps for an universal accessibility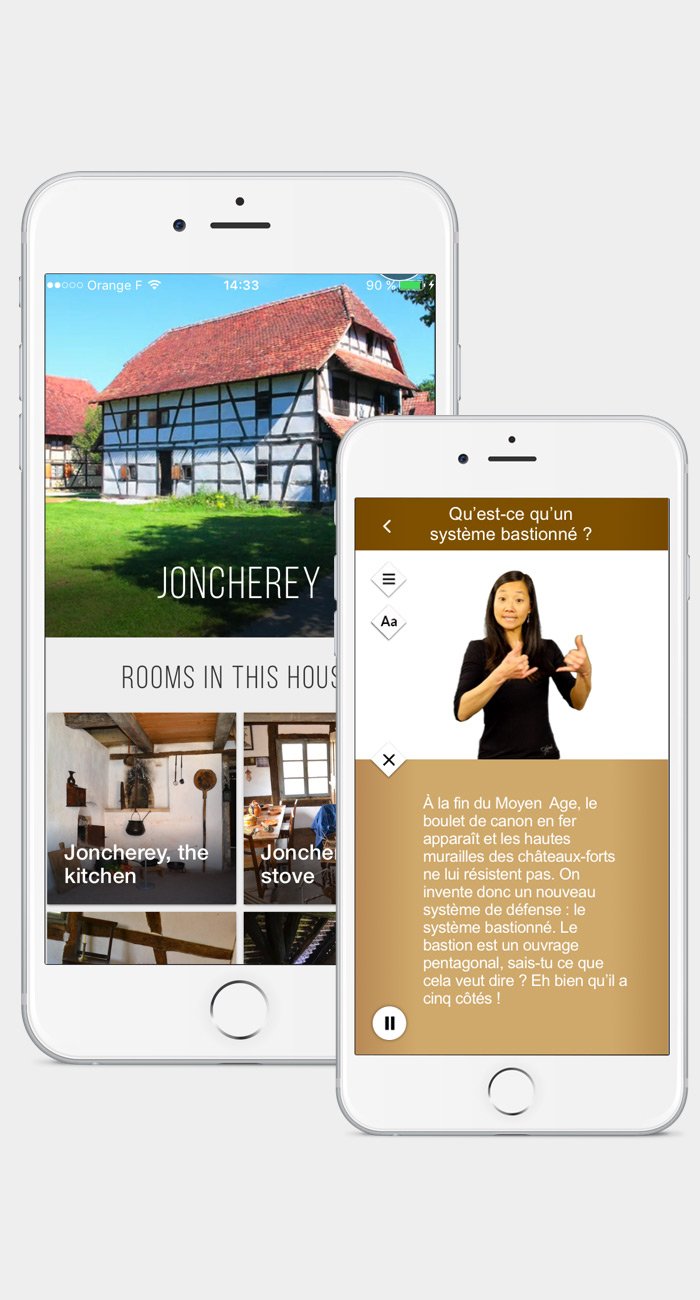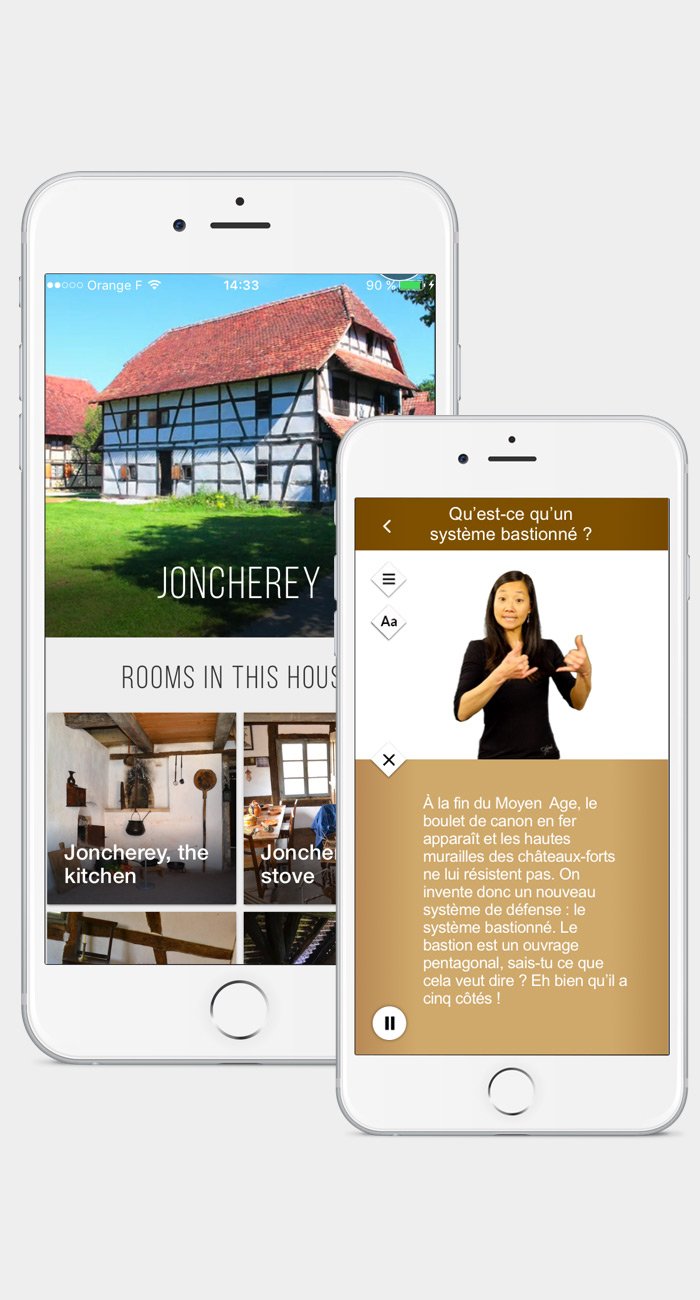 Accessibility for persons with disabilities
Sign Language
Spoken language completed
Audiodescription / Audioguidance
Easy to read and understand
Immersive discoveries in mixed reality
Digital accessibility
Compatible with current and future terminals
Rich and voluminous content
Performance equivalent to native applications
Functional applications in connected or disconnected mode
Accessibility for foreign visitors
Your translations
GEED automatic translation
Your sound recordings
Multilingual audio material generated from your texts (GEED text-to-speech)

Example of GEED text-to-speech audio (German) Your browser does not support the audio tag.
Example of GEED text-to-speech audio (English) Your browser does not support the audio tag.
Example of GEED text-to-speech audio (Italian) Your browser does not support the audio tag.
Example of GEED text-to-speech audio (Russian) Your browser does not support the audio tag.
Our solutions include camera based artworks recognition
with multilingual voice-over accessible through a web browser
Customize visit experiences

Rich visit tours
Create visit tours by defining your stops and points of interest. Place them on multi levels museum maps and let visitors be notified on their proximity. For each tour define its type, duration, target audience and accessibility level.
Museum indoor positionning
LIVDEO has build an indoor positionning solution that works seamlessly for visitors.
There is no need to use a native mobile app and no e-beacons are involved in positionning process.
In addition, the GEED positionning solution is independent of future changes in the location of POIs in your venue.
Gamification
Add gamification to your visit mobile apps by integrating interactive games and quests.
Manage the fun activities of the visit app from the GEED backoffice. Several game modules are available to you in order to create your customized games: quiz, find the intruder, puzzle, placement, visual identification, etc.
Selfies
The Selfie module allows visitors to interact with the points of interest of your exhibitions. From the mobile webapp the visitor is invited to take selfies and integrate them into pre-designed image frames. The visitor can find all the selfies created on personalized "Visitor Albums" accessible on the Internet after his visit.
Augmented reality
Use augmented reality and virtual reality modules to dive the visitor in real or simulated environments associated with the POIs of your exhibitions. This module allows, for example, to display 3D reconstructions with the possibility for the visitor to "time travel" from the present to the past.
Plans and maps
Integrate multi-level plans and maps into your visit mobile app.
Manage POIs positionning on maps from the GEED BackOffice.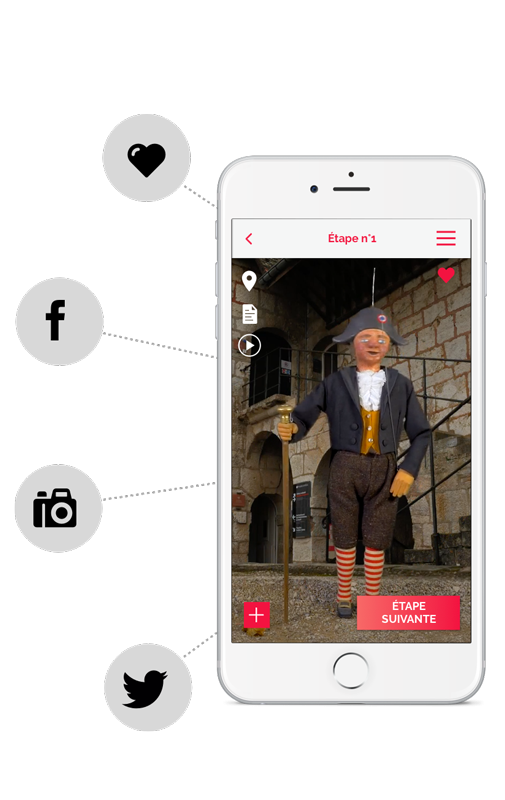 Communicate with and through your visitors
Visit notebook personal spaces are created for each visit session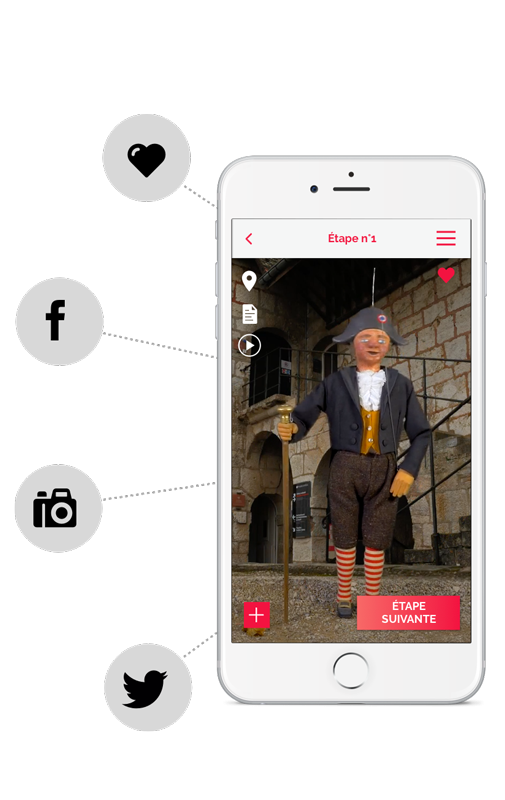 Pre-visit
Teasing visit / tours / visit app
Planning of tour
Agenda of events with automatic translation
During the visit
Real time visitors notification
Valuation of patrons and partners
Agenda of events with automatic translation
Post-visit
Visit notebook for your audiences
Automatic creation of personal experience videos
Sharing on social networks
Sharing experience
Understand your audiences
with statistical and behavioral analytics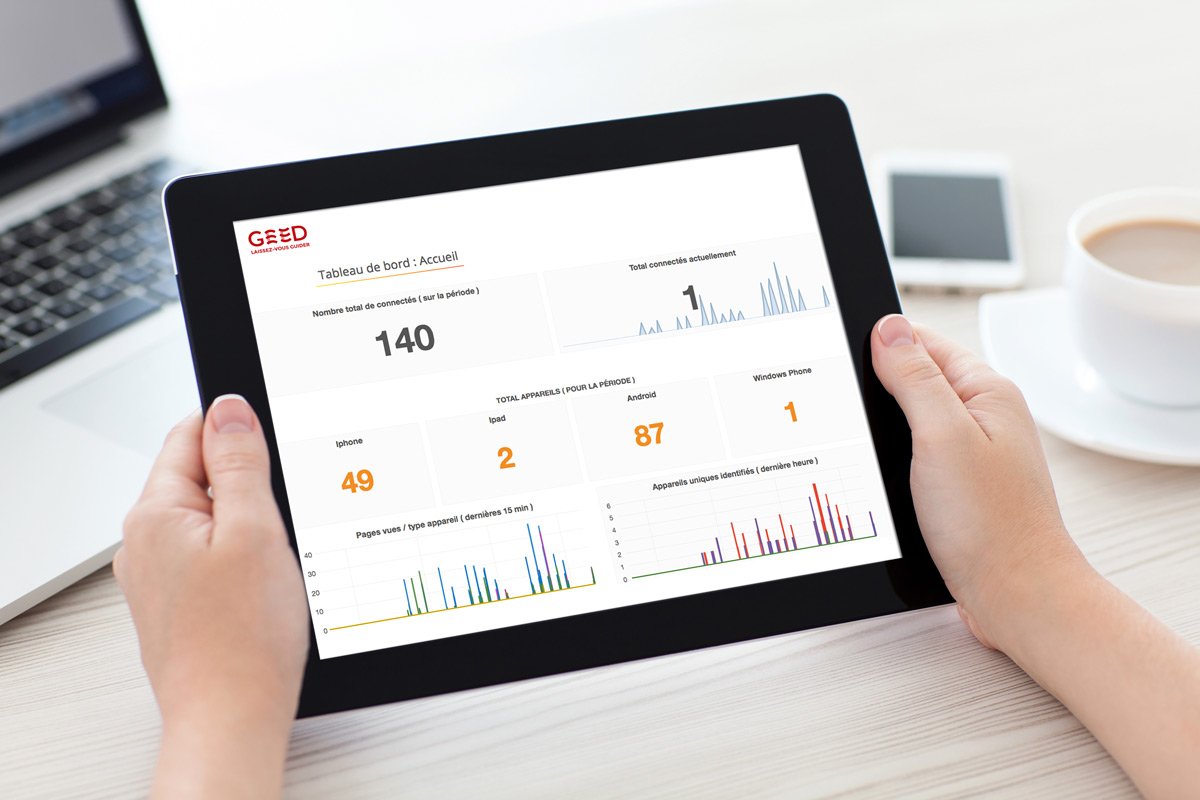 Integrated usage statistics
Access a wide range of statistical information about your visitors and points of interest in your location.
An post-visit knowledge
The statistics on your visitors are completed with post-visit information.
GDPR compatible
The statistics are completely anonymous. The visit app, in the progressive web app format, is displayed using the web browser, which brings an additional dimension to the anonymity of visitors.
References
they trust us...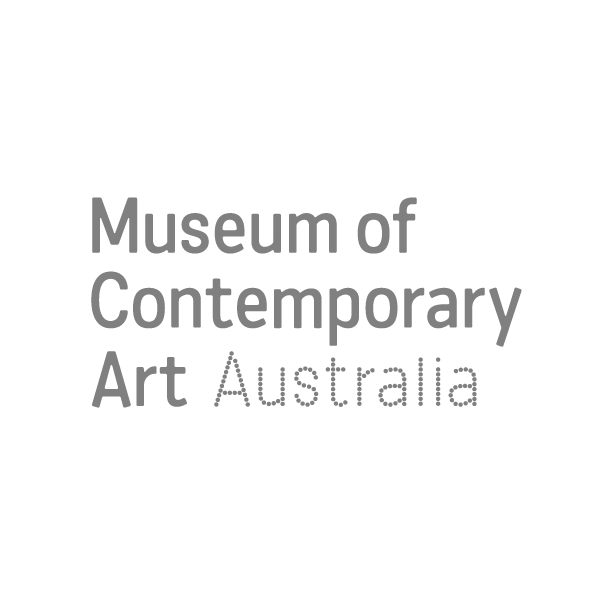 Museum of Contemporary Art Australia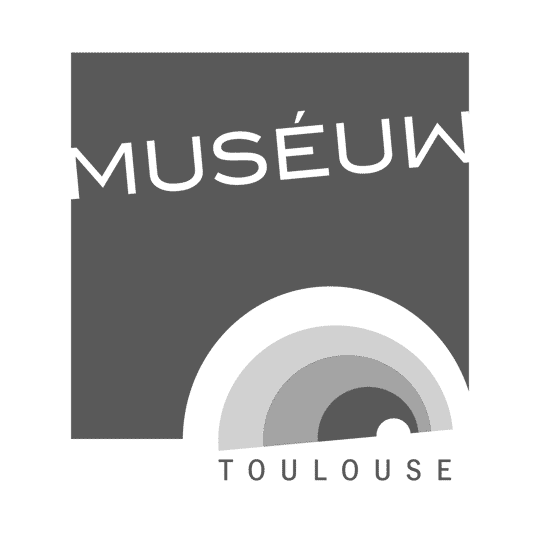 Museum of Toulouse - France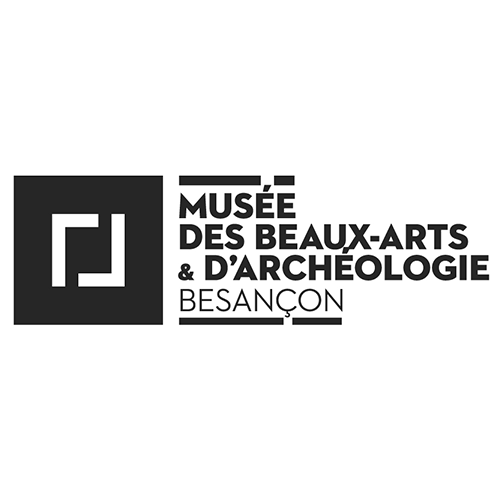 Museum of Fine Arts and Archaeology of Besancon - France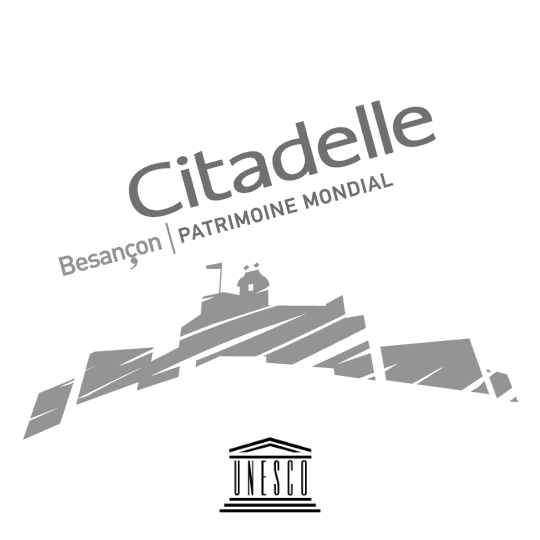 Citadel of Besancon - France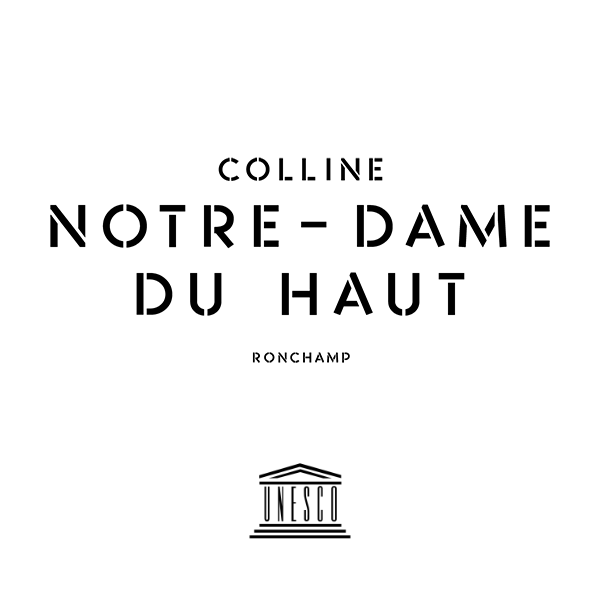 Notre Dame du Haut Le Corbusier - France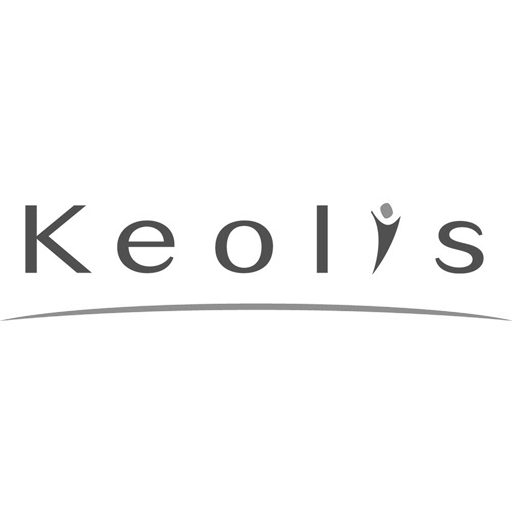 Ginko Besancon Keolis - France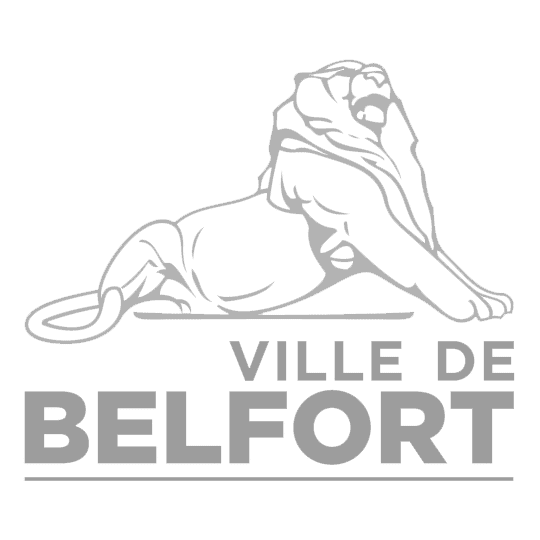 Citadel of Belfort - France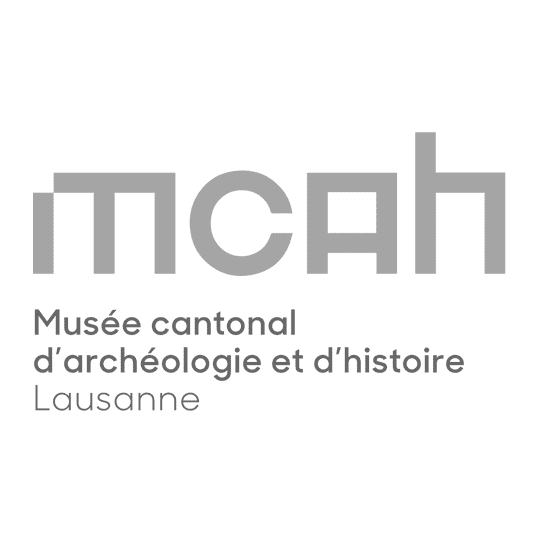 Cantonal Museum of Archaeology and History - Lausanne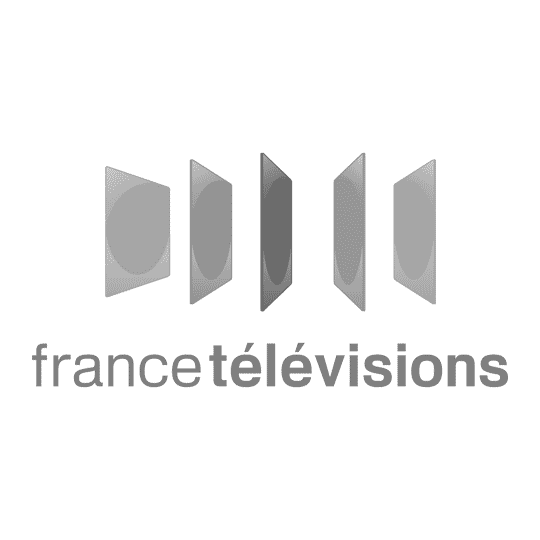 France Télévisions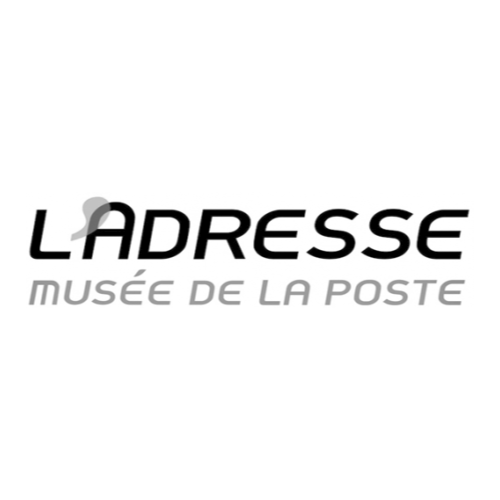 La Poste Museum - Paris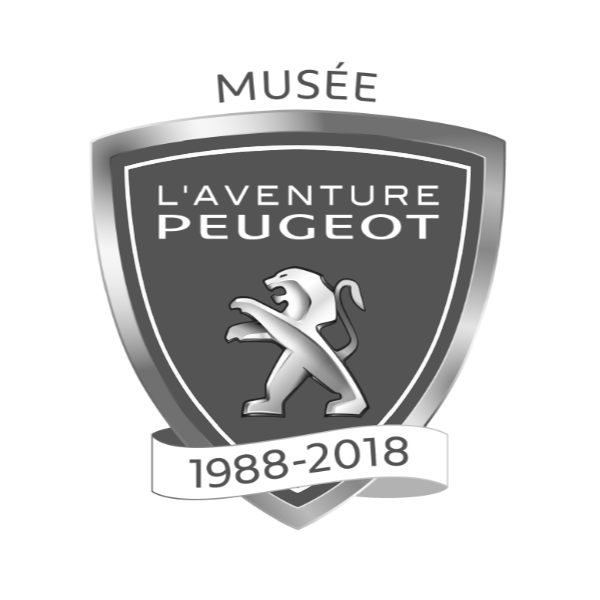 Peugeot Museum - France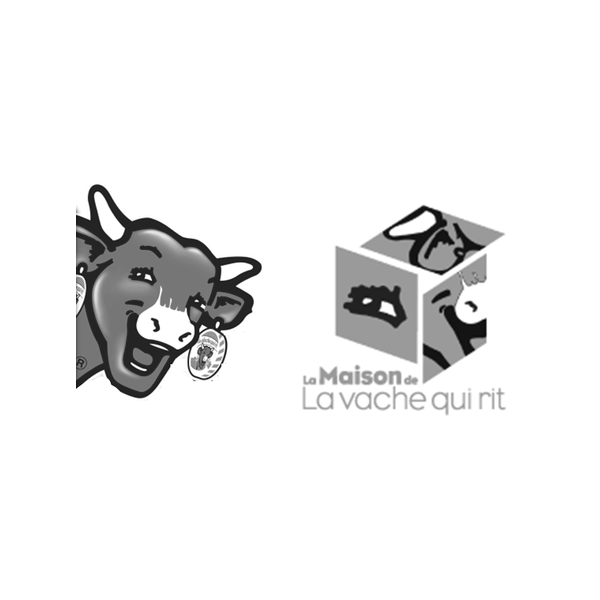 The house of Laughing Cow - France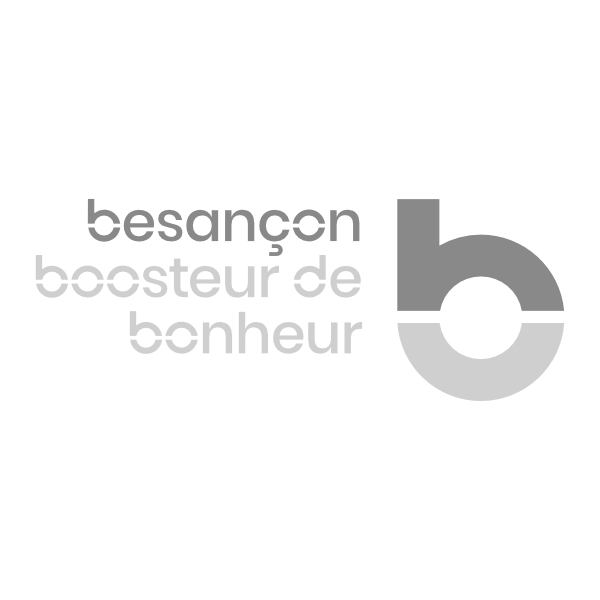 Besancon SmartCity - France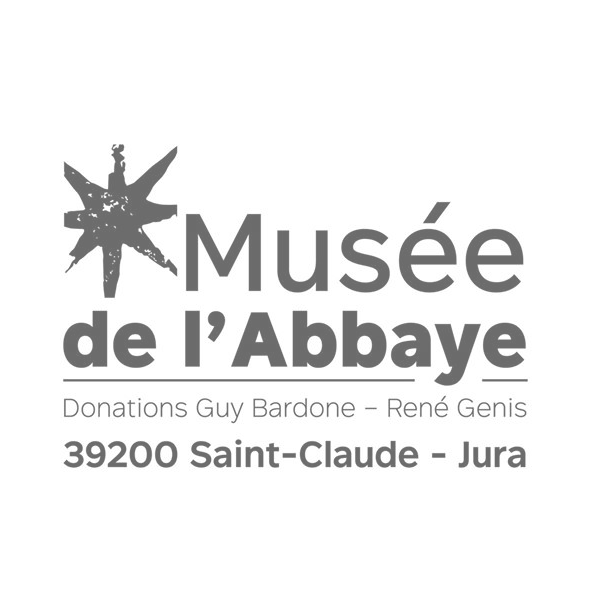 Abbey of Saint-Claude - France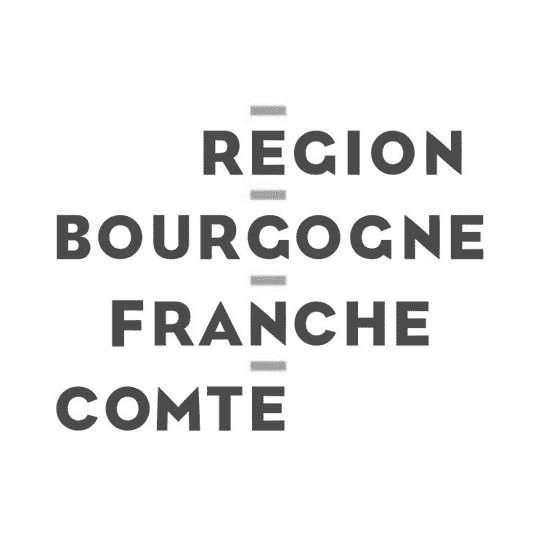 Burgundy Franche-Comté region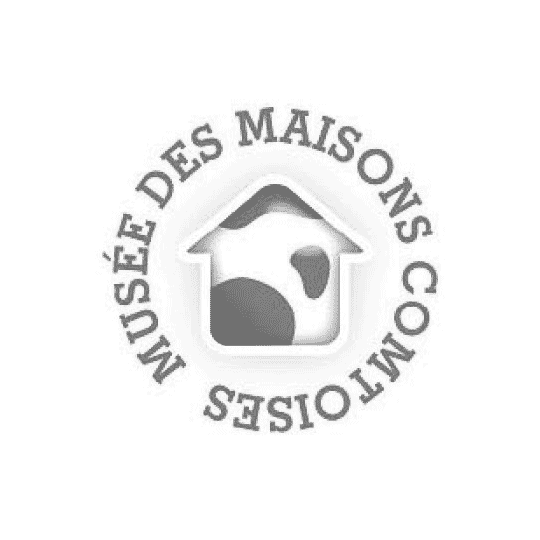 Museum of the Comtoises Houses - France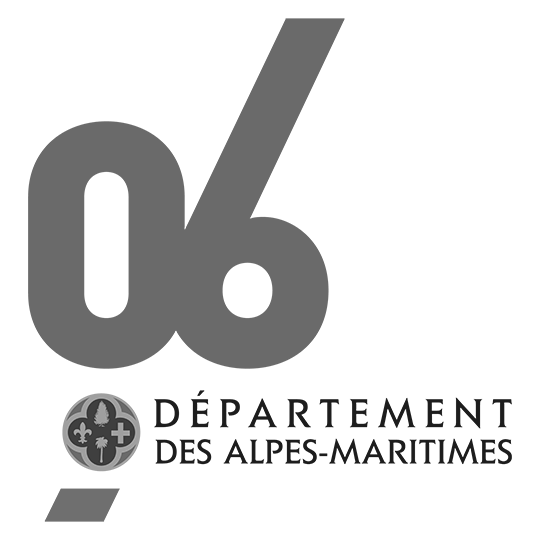 Alpes-Maritimes Department - France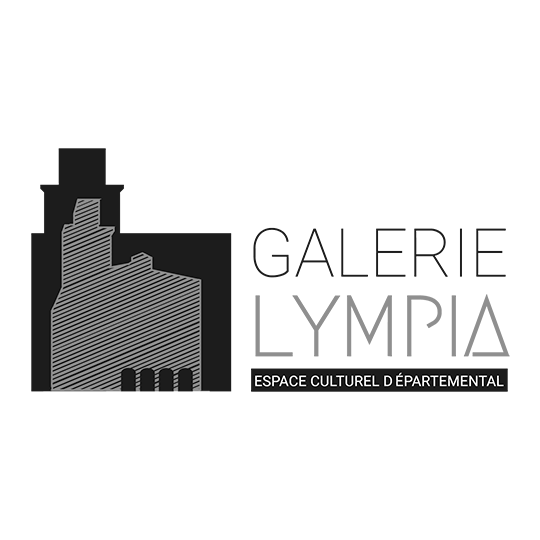 Lympia Gallery - Nice, France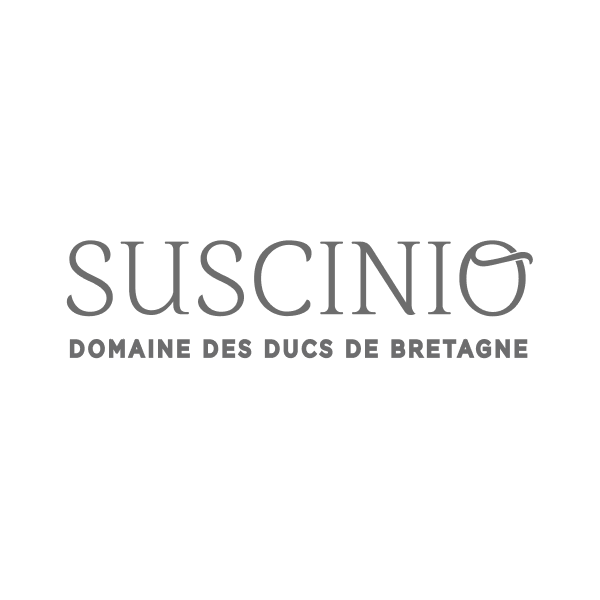 Suscinio Castle - France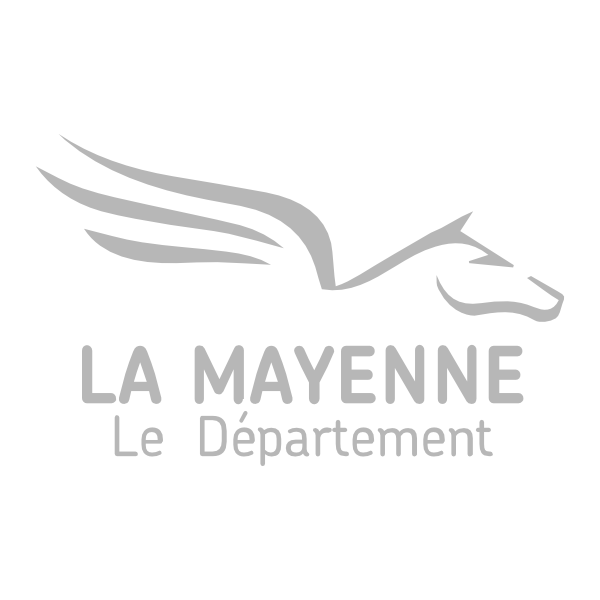 Sainte Suzanne Castle - France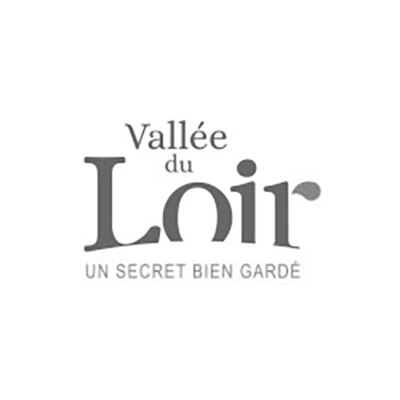 Valée du Loir - France